Beth Baise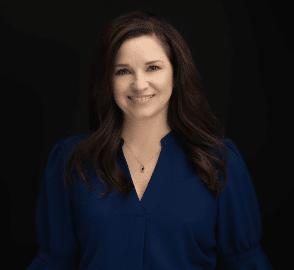 Beth Baise is an exceptional pre-suit supervisor at our firm, whose career path has been a blend of dedication, education, and a deep-rooted love for the law. Born in Michigan and raised in East Texas, Beth has a unique blend of Midwestern charm and Southern warmth that she brings to her role as a supervisor. As a devoted Michigan State University Spartan fan, she's carried the spirit of her alma mater with her throughout her professional journey.
Beth is a proud wife to Nick and a nurturing mother of two teenagers, embodying grace and strength in both her personal and professional roles. As a loving dog mom, she extends her nurturing spirit to her furry companion, cherishing the joy her pup brings to her life. Beth's hobbies encompass a diverse range of outdoor activities, including tennis, golf, skiing, and pretty much anything that lets her embrace nature and stay active. She finds great joy in travel, which allows her to explore new places and create lasting memories with family and friends.
Beth holds a special place in her heart for her alma mater, having completed her undergraduate studies at Michigan State University and pursued her graduate education at Eastern Michigan University, where she earned a Masters in Healthcare Administration. With her extensive educational background and passion for law, Beth excels in her role at our firm, specializing in handling no-fault, premises liability, dog bite, and general negligence cases. Her experience and expertise ensure that our clients receive the best possible support and guidance during the pre-suit stages of their legal journey.