Elvira Orbaczewski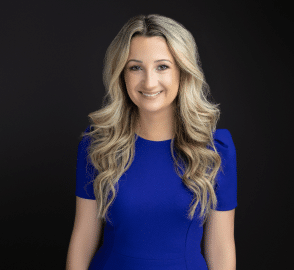 Elvira Orbaczewski is a talented litigation paralegal with a rich tapestry of interests and passions. Elvira's expertise in the realm of litigation is a testament to her dedication and skill, contributing significantly to the success of our legal team.
In her personal life, Elvira is a culinary maestro who finds great joy in cooking and hosting gatherings, showcasing her warmth and creativity in the kitchen. Halloween is a particularly special holiday for her, embodying her love for the mystical and imaginative. Her enthusiasm for health and fitness shines through her commitment to working out, promoting a balanced and active lifestyle.
Elvira's green thumb is evident in her love for gardening, where she nurtures and cultivates beautiful plants, infusing life and beauty into her surroundings. A true people person, she thrives on spending quality time with her family and friends, especially her husband and daughter, creating cherished memories. One of her passions is immersing herself in the music of Taylor Swift, finding inspiration and joy in her melodies and lyrics.
As a litigation paralegal, Elvira's passion and dedication extend into her work, ensuring that cases are handled with precision and care. She embodies the qualities of hard work, creativity, and an unwavering commitment to her craft. Elvira's multifaceted approach to both her career and her personal pursuits exemplifies her love for life and the value she places on relationships, making her an invaluable member of our team.