Keely Watson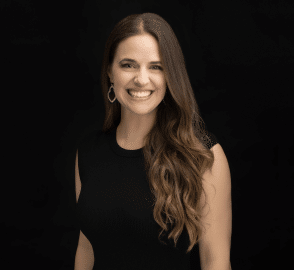 Meet Keely Watson works in the medical provider litigation department at our firm. Keely's journey in the legal realm is one guided by precision and passion, expertly handling the intricate details required for medical provider litigation. With her steadfast dedication, she plays a vital role in ensuring our clients receive the support they need.
In her personal life, Keely is a shining example of a loving and devoted wife to Jake Watson and a nurturing mother to three beautiful children—Devon, Elliott, and Quinn. The warmth and love she exudes extends beyond her human family to her beloved four-legged companions—Velasco, the loyal dog, and Hazel, the endearing cat.
Keely's interests highlight her creative abilities and talents. She excels in the art of "extreme momming," dedicating herself to ensuring her children have enriching experiences as they grow up. Baking isn't merely a pastime; it's a means to spread joy and craft delightful memories. The skill of furniture repair enables her to revive old pieces, underscoring her resourcefulness and love for craftsmanship. Through costume designing, she unleashes her imagination, fashioning captivating worlds with her artistry. As a skilled gardener and green thumb enthusiast, she nurtures and cultivates beautiful plants, illustrating her knack for infusing life and beauty into her surroundings.
In Keely, you'll find a unique blend of professional prowess and personal passion. Her ability to balance her role as a paralegal with her love for her family and hobbies is truly commendable. She embodies the spirit of dedication, creativity, and love, making her an asset to both her work and her cherished personal pursuits.