Karen Clark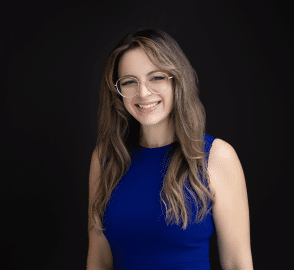 Karen Clark is a trial attorney at Sigal Law Firm. Her areas of practice include first-party personal injury protection (PIP) and third-party negligence litigation involving both medical providers and injured persons. She has recently expanded her practice areas to include construction litigation. Karen has had success in representing her clients at all stages of a claim, from pre-litigation activities through settlement and post-trial motions.
Contact
Phone: 248-671-6794
E-mail: vsigal@sigallaw.com
Karen attended the Michigan State University College of Law and received her J.D. in 2010. Over the last decade, Karen has built a reputation of zealously advocating for her clients to obtain the best possible outcome.
Experience and Accomplishments
Professional Memberships
State Bar of Michigan
U.S. District Court for the Eastern District of Michigan
State Bar of Georgia
Education
Michigan State University, B.A., English
Michigan State University, J.D.
We're Here to Help.

Our number one goal is to help everyone who comes through our door. Do you need help? Call us today.
Contact Us for a Free Consutation