Julie Repitor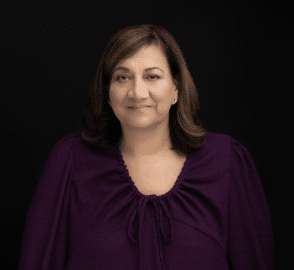 Julie Repitor is a seasoned and accomplished litigation paralegal with an impressive career spanning over 30 years. Julie's wealth of experience and expertise is the backbone of our firm's success in navigating complex legal matters. She brings a depth of knowledge and professionalism that sets a high standard within our team.
In her personal life, Julie finds joy in the companionship of her beloved dog, Mellie, a faithful companion and a source of daily happiness. Julie is an avid traveler, driven by a passion to explore new places and embrace diverse cultures. Beyond her love for travel, Julie possesses a touch of Hollywood glamour, having graced the red carpets of numerous movie premieres. This unique facet of her life reflects her diverse interests and experiences beyond the legal world.
Julie's extensive legal background and her ability to seamlessly blend her professional life with her personal interests make her a remarkable paralegal. She is a true asset to our litigation team, showcasing the dedication and skill that come with years of invaluable experience. Julie's journey as a paralegal is an inspiring testament to her passion for the law and her unwavering commitment to excellence.